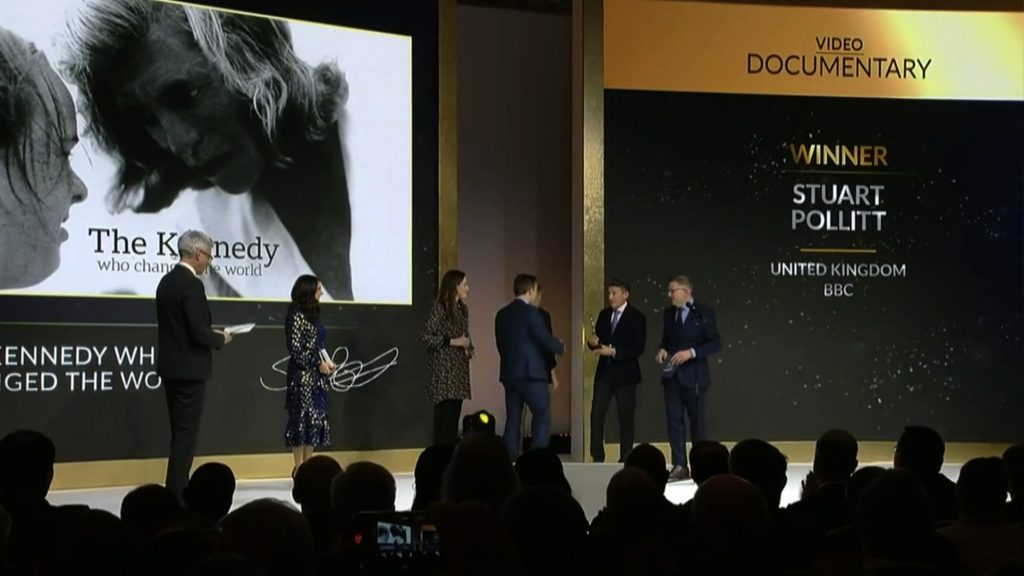 In February last year, we were invited to Budapest to attend the 2019 AIPS Sport Media Awards.
This worldwide award celebrates the best in sports programmes, writing and photography.
Our film 'The Kennedy who Changed the World', which told the story of JFK's sister and Special Olympics, had reached the final three in the Best Documentary category.
The competition was incredibly tough, there were hundreds of entries from around the globe. The other two finalists were outstanding, a major film with a cinematic release called 'The Australian Dream' and the NBC Olympic documentary '1968', which was narrated by Serena Williams.
Lord Coe presented the award on stage and we were amazed when our programme was named as the winner.
We were honoured to win this award and dedicated it to the amazing athletes and families of Special Olympics who allowed us to tell their often painful stories.